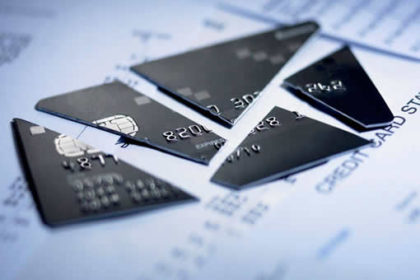 Tipp FM Legal Slot – 10th September 2013
John M. Lynch on Insolvency Information Week 
Download our Insolvency Information Week notes
You are having an Insolvency Information Week next week from Monday, 16th September to Friday, 20th September for people in difficulty with mortgage arrears and other debt.   What will this involve?
Yesterday, the Insolvency Service of Ireland (ISI) began accepting applications from Personal Insolvency Practitioners (PIPs).  I am now a Personal Insolvency Practitioner and was the first solicitor registered in Ireland by the ISI.
As a follow-up to the ISI launch yesterday I am running an Insolvency Information Week next week.
During the summer we had an Insolvency roadshow and held seminars in Thurles, Kilkenny, Portlaoise, Waterford, Cork and Limerick.
As part of Insolvency Information Week we are having a FREE Personal Insolvency and Bankruptcy seminar in Raheen House Hotel, Clonmel, on 19th September at 7.30pm-9pm.
The seminar will focus on how the new Insolvency Arrangements will help people return to solvency and help all the sectors of the Economy to return to normal.
Anyone who registers for the seminar will receive a FREE consultation in my office next week.
Who should attend the seminar?
Anyone who is interested in a fresh start.
Anyone who is interested in a more positive financial outlook.
Anyone who want to make an economic recovery.
Anyone who can't manage their debts and are struggling.
This is a once in a lifetime chance to put the nightmare of the Celtic Tiger hangover behind us by availing of the debt options under the Personal Insolvency Act – a Debt Settlement Arrangement (DSA) and a Personal Insolvency Arrangement (PIA).
What will people who are in financial difficulty gain by attending the Seminar?
There is a lot of misinformation out there about this system – it is there to bring people back to solvency and people need to know what the system is about.  I will address any questions people have as t is important that people are clear about the system in place.
Anyone who attends the seminar will learn about how s/he can be brought from insolvency back to solvency and we are offering a FREE full first consultation.
As the first solicitor registered as a PIP how can you help people who are in debt?  What services do you offer?
We are now operating a two track system – Court Bankruptcy and now a Scheme Bankruptcy (Personal Insolvency Arrangements). Under these circumstances, as a solicitor, I am very well placed to deal with both;
I operate a self-contained system/one-stop shop – if there is a court scenario we deal with that ourselves; we don't need outside experts, we deal with advocacy, we have our own in-house accountant, so we are offering people an overall perspective and it can all be dealt with in-house;
I can provide the crucial advice on the legal implications of any arrangements being entered into;
I take the personal approach – not just a matter of running numbers through a system – he is focused on individual client care and has been for the last 30 years that I have been in business;
With 30 years' experience in the business, with accounting input, the ability to deal with the entire legal process , as a PIP I am uniquely placed to form the link between the debtor, the Insolvency Service, the creditors and the Courts.
When can people contact you as a PIP about a possible Debt Solution?
Today! I am currently working on new debt arrangements for clients.
The Insolvency Service of Ireland (ISI) has advised people to engage PIPs at the earliest opportunity to see if they qualify for an Arrangement.
As of yesterday (9th September) the ISI is now accepting applications from Personal Insolvency Practitioners (PIPs).
What is the cost of the seminar and first consultation?
The seminar is FREE to attend and you will also receive a FREE full first consultation in our office.
To register for the seminar in Raheen House Hotel on Thursday, 19th September Freephone 1800 750 850 or to book online click here.
---
---
The material contained in this blog is provided for general information purposes only and does not amount to legal or other professional advice. While every care has been taken in the preparation of the information, we advise you to seek specific advice from us about any legal decision or course of action.
---