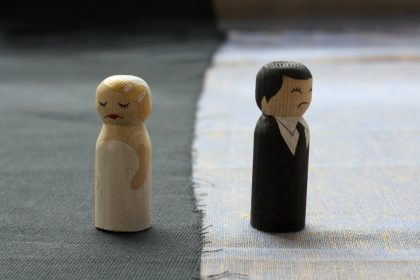 The Family Law Act 2019, which amends the law on Divorce, has commenced.
The Act reduces the minimum living-apart period specified in the Family Law Divorce Act 1996 to two years during the previous three years.
This new legislation follows the passing of the divorce referendum on the 24th of May 2019 to amend the Constitution. The referendum was carried by 82% of those who voted. This was the 38th Amendment to the Constitution.
The reduction of the living apart period will be a huge relief to many couples who are going through the Family Law Courts as the 2019 Act also provides that proceedings currently before the Courts can be converted from a Judicial Separation application to a Divorce application where the mandatory two year period has already expired.
What does living separate and apart mean?
In the majority of situations, "living separate and apart" will involve the parties living in separate homes.
Up until now the the Courts have accepted that it is possible for spouses residing under one roof to be regarded as living apart from one another or as living in separate households where they have been leading separate and independent lives and the normal interaction of Husband and Wife has ceased.
In these types of cases, the Court required appropriate evidence to prove that although the couple continued to reside in the same house they have lived separate lives. The Courts have typically held that parties have lived separate and apart if evidence was offered to the effect that the parties sleep in separate rooms, cease to communicate, do not engage in family meals, do not holiday or socialise together and no longer engage in the normal interaction of Husband and Wife
The 2019 Act has now given this a Stautory footing with the explicit provision that a Court will consider that the spouses who continue to live under the one roof, will have lived apart if they do not live together as a couple in an intimate and committed relationship.
Barrier to Divorce now less burdensome
The amendment to the living apart period is a huge relief for couples as it will make the barrier to divorce much less burdensome and will reduce the emotional and financial distress experienced by people seeking to Divorce.
For further advice or if you wish to discuss any other legal area please contact [email protected] or telephone 052-6124344.
The material contained in this blog is provided for general information purposes only and does not amount to legal or other professional advice. While every care has been taken in the preparation of the information, we advise you to seek specific advice from us about any legal decision or course of action.