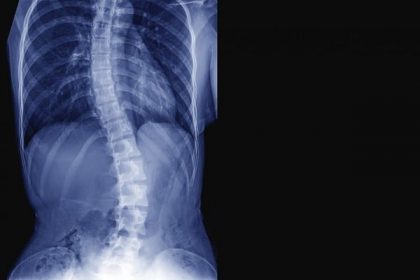 On the 13th of February last, US manufacturer NuVasive issued a Product Recall of  the Magec System Model X rod and as a result an audit is under way to identify Irish children with severe scoliosis who were fitted with a particular type of titanium spinal support rod, which may now need to be removed.
Are Irish Children Affected by this Recall?
The number of Irish patients affected is not yet known, although it has been confirmed that the product has been in use in this jurisdiction since mid-2017.
The Product Recall notice was issued when it was discovered some had experienced the separation of an end-cap in the mechanism, potentially exposing some of its internal components, including alloy debris.
What is the X Rod Used For?
The Magec System Model X rod is  used to treat children who suffer from rare, severe, progressive spinal deformities (early onset scoliosis) and the system was designed to allow for external lengthening of rods using magnets, as the child's spine develops, without the need for multiple surgeries.
Who Can I Contact If Affected?
The area of product recalls is complex litigation and we at Lynch Solicitors are actively involved and experienced in product recall litigation such as the Depuy ASR Hip recall cases and the GlaxoSmithKline Pandemrix product liability claims.
For further advice or if you wish to discuss any other legal area please contact [email protected] or telephone 052-6124344.
The material contained in this blog is provided for general information purposes only and does not amount to legal or other professional advice. While every care has been taken in the preparation of the information, we advise you to seek specific advice from us about any legal decision or course of action.