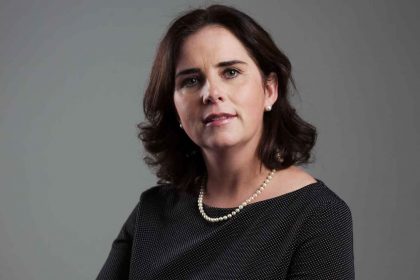 The first Irish DePuy hip judgment against the metal-on-metal hip manufacturer DePuy International, a subsidiary of Johnson and Johnson, was handed down in the High Court in November 2016 by Mr. Justice Kevin Cross. This was a welcome development as it is the first Irish case to run to full duration which resulted in a judicial ruling of compensation for the plaintiff, Mrs. Gillian O'Sullivan.
DePuy hip implants were recalled in 2010 – Why so long for the first judgment?
The DePuy hip devices were subject to recall in August 2010. The reason for the delay in judicial ruling was that firstly these cases are highly complex with many people only starting to have symptoms now. Secondly an alternative dispute resolution process was put in place by the Courts in late 2015. This process was established with a view to expediting cases against DePuy International. It was decided that due to the volume of DePuy cases in the High Court list and the fact that the experts required to corroborate claims lived outside of the jurisdiction this process should run outside of the court process. A panel of experts assessors were appointed to deal solely to deal with these complex claims. Thirdly, many of these cases have been subject to negotiation.
What does a claimant do in this process?
This means that any person seeking compensation as a result of undergoing a hip operation, whether it was a Total Hip Replacement (ASR XL) or Resurfacing (ASR) and the devise used was manufactured by DePuy International must first pursue their case via the process (unless successful negotiation ensues beforehand). If settlement is not agreed following completion of the process, the person can then proceed with their claim through the courts.
How much was awarded for compensation in this case?
In the case of Gillian O'Sullivan v. DePuy International the plaintiff was awarded a total of €704,000 for general and special damages as a result of substantial and rehabilitating injuries following receipt of two DePuy ASR devices known as "bilateral hip replacement". Interestingly, this case was one of "assessment only" insofar as the Defendant decided, without any admission of liability, that it was not necessary for the court to decide the issue of negligence but just to decide upon the amount of compensation, if any, was to be awarded.
In terms of the amount awarded, it is important to stress that Mrs. O'Sullivan's condition was at the more severe end of the scale and suffered from a secondary injury of damage to her sciatic nerve during revision surgery. She is in significant pain, limitation of movement, requires assistance for everyday tasks and dependant on the use of crutches. As such her future care costs were a large part of the compensation amount awarded.
Mrs. O'Sullivan suffered from a condition known as bilateral acetabular dysplasia which is a congenital deformity of her hips. It was decided by the court that this condition must be taken into account when determining the amount of her injury which is attributed to the DePuy devises and to what percentage of her injury is caused by her primary condition. As a result Mister. Justice Cross discounted the award by 10%.
Lynch Solicitors represent a large number of clients from all over Ireland in the context of the DePuy Litigation.
We have first-hand knowledge of the adverse impact to the lives of persons following implantation of a DePuy device or devices. It can impact upon a person's lifestyle to varying degrees.
Many of our clients have required at least one revision surgery and due to the damage caused will face further corrective surgeries.
What can I do if I had a DePuy hip replacement?
The most important thing to bear in mind is that you need to do is to attend regular orthopaedic review. It is crucial that your bloods are monitored and that you undergo radiological assessment.
It has been reported to us that some people in Ireland have not been attending appointments and/or following up with their surgeons for regular appointments as they are asymptomatic.
This is ill advised as symptoms vary from person to person the fact that you are not subject to what would be typical "symptoms" namely pain in hip and buttocks or clicking in the hip joint, does not mean that the bone and tissue around the implant is not being damaged.
Am I too late to do anything about it?
This must be decided on a case by case basis as each case, given the complexity of the injury, is different.
We urge any person to contact a solicitor without delay for more information and/or for the possibility of seeking compensation.
We continue to deal with new cases.
This is as a result of the time lag between the original operation and the ill effects of that operation showing up.
Featured Articles from Lynch Solicitors
The scope for taking a Personal Injury case can be quite wide when you consider that it can include an accident at work, an accident in a public place, or a road traffic accident.
As well as that, the injuries can vary from a sprained ankle to serious head injuries and even can be fatal.
Read the full article by clicking here.
Have You Been Defamed Online? Can You 'Dislike It'?
The Ana Kriegel case has once again highlighted the need for Defamation Law awareness after a boy was wrongly identified as one of the teenager's killers, with his picture and personal details shared online and on various messaging apps.
While the internet and the use of social media has given us a world of content and freedom, with that comes the risk of defamation.
What can you do if you are defamed online?
Read the full article by clicking here.
All the time in the World – Statute of Limitations
The Statute of Limitations sets out the length of time a person has to make a claim as a result of an action or omission that gives rise to the claim.
Once the specified time has passed an action can no longer be brought.
The logic is grounded on common sense principles: after a certain length of time it is impossible to get accurate evidence – be it witnesses, people's recollection etc. and the threat of legal action cannot hang over a person for an indefinite time.
Therefore, the law stepped in with the concept of the Statute of Limitations.
Read the full article by clicking here.
It is important to be aware that there are certain time limits in medical negligence within which a claim can be made. The Statute of Limitations is the length of time a person has to make a claim following an incident that gives rise to the claim.
Read the full article by clicking here.