We are here to Help - Get a Case Assessment, Second Opinion or Specialist Advice
Sometimes it helps to talk to us to see if the legal problem can be solved and, if so, at what cost. We are always happy to give you an indication of likely outcome and cost.
Wednesday, 05 August 2020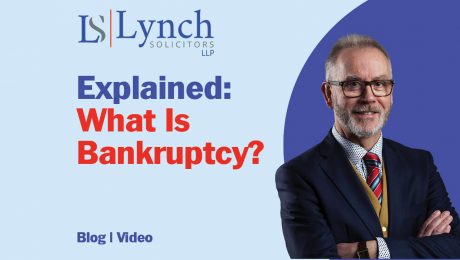 Bankruptcy – What of It?! Being declared bankrupt can seem a very daunting process, there is often a lot of uncertainty around how the system works and what you are and are not allowed to do. In this blog, we ask 'What is Bankruptcy ?' and answer some of the most common questions relating to
You may have a question about any issue covered in our Blogs . If so, we are happy to answer your questions.  For more complex issues, we offer online consultation by phone or Skype for a flat fee of €100 euro.

We are live on Tipp FM every Tuesday at 10am discussing the latest in legal issues. Missed the show? - Check out our podcasts on Soundcloud!
We provide a one stop shop as solicitors, advocates, litigators, arbitrators, personal insolvency practitioners and mediators. We offer a  service to national and international clients through the medium of modern technology.

Get a Case Assessment - Get Legal Advice - Get Help Today
If you have an issue and want to know if you have a case or if you have a legal problem and want to see if there is a solution, we are happy to give you a preliminary assessment.